News
Aerobic Exercise Can Be Effective For Treating Neck Pain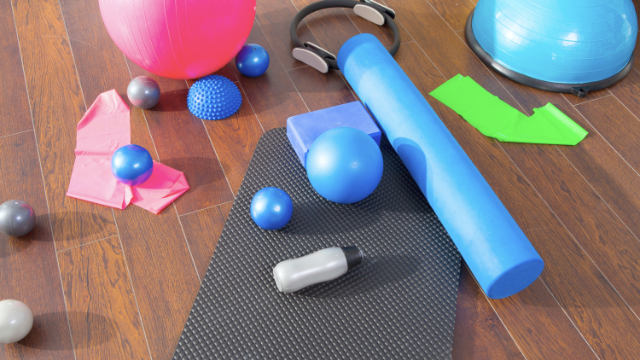 Neck pain is a rather common nuisance. About 10–20% of the population is dealing with it right now, and up to 70% of individuals will encounter it at some point in their lives. When neck pain strikes, it can prove to be troublesome and place a strain on everyday life, making simple movements like bending over to pick an item off the ground or twisting your torso a major challenge. Over time, the inconvenience of neck pain and movement limitations will often lead patients to wonder why they're experiencing the pain and what steps can be taken to address it.
Physical therapy is among the most reliable and beneficial interventions for neck pain, and most treatment programs revolve around various stretching and strengthening exercises for the neck. Research has also shown that aerobic exercise—or "cardio," which is any physical activity that increases your heart rate and the body's use of oxygen—is effective for chronic back pain, chronic fatigue, fibromyalgia, and many other conditions, and it may therefore alleviate neck pain as well; however, research specifically investigating aerobic exercise for neck pain is lacking.

Aerobic exercise added to an exercise therapy program to assess potential benefits
Therefore, a study was conducted to determine if adding aerobic exercises to neck–specific exercises is effective for relieving neck pain and disability. Researchers recruited patients with a primary neck pain complaint who were referred to a physical therapy clinic, then screened these individuals to determine if they were eligible to participate. This process led to 139 patients being included in the study, who were then randomly assigned to either the control group or the experimental group.
Patients in the control group completed two sessions of treatment per week for six weeks, with each session consisting of various neck–specific stretching and muscle performance exercises. Patients in the experimental group underwent the same neck–specific exercise program as the control group, but also completed aerobic cycling in every session. The patients cycled on a stationary bike at a moderate pace—60% of their maximum heart rate—for 20 minutes during the first week, 30 minutes during the second week, and 45 minutes for the third week until the sixth and final week. All participants were evaluated at the start of the study, after completing the six–week interventions, and then again three and six months later for several variables related to neck pain and disability, as well as headache complaints and patients' beliefs about the influence of work and activity on their neck pain.

Results showed that patients in both groups reported less pain after the six–week interventions, but the reductions were more significant for patients in the experimental group. In addition, only patients in the experimental group experienced further reductions in neck pain at the three– and six–month follow–ups. There was also a significant reduction in a measure that assessed pain, disability, and fear of movement in both groups, but the reduction was significantly higher in the experimental group than the control group. Finally, the experimental group reported better neck range of motion and fewer headaches compared to the control group. Further analysis also revealed that the longer the duration of aerobic exercise, the greater the chances of a successful outcome over time.
These findings show that neck–specific exercises lead to various improvements in patients with neck pain overall, with most patients experiencing neck pain relief and a reduction in headaches. Adding aerobic exercise to this treatment plan led to some additional benefits immediately after these interventions, and the improvements were even more significant in the long term, with less pain and disability at these time points. Therefore, patients with neck pain are strongly encouraged to see a physical therapist for their condition, where the therapist can design a personalized treatment program that includes various neck–specific exercises and possibly some aerobic training as well.
June 14, 2023
See News
Disclaimer:
The information in the articles, posts, and newsfeed is intended for informational and educational purposes only and in no way should be taken to be the provision or practice of physical therapy, medical, or professional healthcare advice or services. The information should not be considered complete or exhaustive and should not be used for diagnostic or treatment purposes without first consulting with your physical therapist, occupational therapist, physician or other healthcare provider. The owners of this website accept no responsibility for the misuse of information contained within this website.